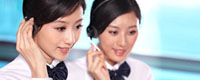 Tel: +86-371-86107816
Fax: +86-371-63797816
E-mail: info@tjcsteel.com
Add: Fortune Plaza, Zhengzhou, Henan, China
Skype: tjccarl



Carbon Structural Steel Plate's carbon element is between 0.05%- 0.70%, some can reach 0.90%. This kind steel is divided into common carbon structural steel plate and superior carbon structural steel plate.
Carbon Structural Steel Plate is weak in strength, but with good performance in forming, toughness, cold deformation. They are widely used in railway, bridge and kinds of construction projects.