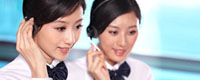 Tel: +86-371-86107816
Fax: +86-371-63797816
E-mail: info@tjcsteel.com
Add: Fortune Plaza, Zhengzhou, Henan, China
Skype: tjccarl



Steel Pipe( Steel Hollow Section) is not only used in transporting fluid and solid powder, exchanging thermal energy, manufacturing mechanical parts and tank, it is also a kind of cost- benefit steel when taking steel pipes to build structural net rack, strut, machine support, which can lighten the weight and save 20%- 40%'s steel, so to save much cost for the project.
Steel Pipe can be divided into seamless pipe and welded pipe, for seamless pipe, it contains hot rolled and cold rolled types. According different requests from customer's project, we can supply various plan with different materials and types for steel pipe.
Total: 59
Page: 1 / 1
First
←Previous
Next→
End