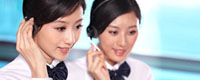 Tel: +86-371-86107816
Fax: +86-371-63797816
E-mail: info@tjcsteel.com
Add: Fortune Plaza, Zhengzhou, Henan, China
Skype: tjccarl



Steel Section( Steel Profile) is a kind of strip steel with cross- section shape. According to different shapes for cross- section, it can be divided into steel square bar, steel round bar, steel flat bar, steel angle bar, steel I beam, steel H beam, steel channel bar etc.
Steel section( Steel Profile) is widely used in industrial building and mental structure like workshop, bridge, ship, vehicle, steel pylons, and other relative equipment parts and tools.
Total: 51
Page: 1 / 1
First
←Previous
Next→
End