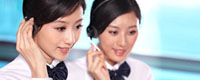 Tel: +86-371-86107816
Fax: +86-371-63797816
E-mail: info@tjcsteel.com
Add: Fortune Plaza, Zhengzhou, Henan, China
Skype: tjccarl



Pressure Vessel and Boiler Steel Plates are mainly used in construction of pressure vessel body, normally they are belong to carbon steel and low- alloy steel, which contains carbon steel, C- Mn steel, low alloy high strength steel and low temperature steel, the work temperature scope is between -20℃ to 500℃, and some can be up to 560℃.
Pressure Vessel and Boiler Steel Plate is used intensively in oil& chemical industries, energy industry, technology& military field, etc. Pressure Vessel's body is made up of barrel and dish head, which processed by steel plates.