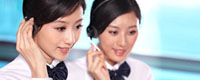 Tel: +86-371-86107816
Fax: +86-371-63797816
E-mail: info@tjcsteel.com
Add: Fortune Plaza, Zhengzhou, Henan, China
Skype: tjccarl



Stainless Steel Plate is with finished surface, high forming ability, toughness and mechanical strength. Besides, stainless steel has the resistant property for acid& alkaline gases, solution and other medium's corrosion, which is a kind of alloy steel not easy to be rusty, but not meaning can't be rusty.
Stainless Steel Plate's corrosion resistance is decided by the alloy elements like Cr, Ni, Ti, Si, Al, Mn, etc and internal structure. This kind steel can be divided into hot rolled and cold rolled by production way, and can be divided into austenitic stainless steel plate, ferritic stainless steel plate, austenitic- ferritic stainless steel plate, martensitic stainless steel plate, PH Stainless Steel Plate.