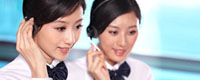 Tel: +86-371-86107816
Fax: +86-371-63797816
E-mail: info@tjcsteel.com
Add: Fortune Plaza, Zhengzhou, Henan, China
Skype: tjccarl



Product name : A335 P911/ UNS K91061 High Temperature and Seamless Ferritic Alloy Steel Pipe

Item : A335 P911/ K91061
Details:
TJC Steel can supply A335 P911/ UNS K91061 high temperature alloy steel pipe, this kind ferriti steel pipe is named low and intermediate- alloy steel containing up to and including 10% chromium.
Standard: ASTM A335/ A335M
Production Size: OD≥3.40mm, 1.73mm≤T≤63.50mm
Production ability:10000 Tons Per Month.
Production Way: Hot Rolled/ Cold Rolled/ Cold Drawn
Technical Details:
Heat Treatment: Normalized, Quenched, Tempered, HIC, Impact Test,..( Optional if not provided in rules)
Chemical Composition( %):
Grade/ Material

Element

Composition( Max-A, Min-I)

A335 P911/ UNS K91061

C

A:0.09-0.13

Mn

A:030-0.60

Si

A:0.10-0.50

P

A:0.020

S

A:0.010

Cr

8.50-10.50

Mo

0.90-1.10
Mechanical Properties( Mpa)
Grade/ Material

Tensile Test

Ksi/MPa

A335 P911/ UNS K91061

Tensile Strength

I:90/620

Yield Strength

I:64/440

Elongation

I:20%

Impact Test( if any)
TJC Steel( owned by TJC Iron&Steel (Group) Co., Limited) is the most competitive manufacturer and supplier of A335 P911/ UNS K91061 High Temperature and Seamless Ferritic Alloy Steel Pipe in China. For more details, please contact us freely.
Click Here to See PDF Details for A335 P911/ UNS K91061 High Temperature and Seamless Ferritic Alloy Steel Pipe