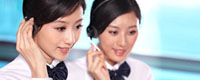 Tel: +86-371-86107816
Fax: +86-371-63797816
E-mail: info@tjcsteel.com
Add: Fortune Plaza, Zhengzhou, Henan, China
Skype: tjccarl



Product name : Z120Mn12 High Manganese Wear- Resistant Steel Plates

Item : Z120Mn12
Details:
Z120Mn12 is kind of high manganese wear- resistant steel material, which is the best choice for resisting high impacts, high pressures among wear- resistant steels. The features of Z120Mn12 steel plates: 1. The heavier the impacts from outside to the surface of steel plates, the higher performance of abrasive resistance from surface of steel plates will have. 2. With the abrasion of hardening layer of Z120Mn12 steel plates, more new hardening layers will be taken shape continually. Z120Mn12 hot rolled steel plates have excellent properties in resisting strong impacts abrasion and high stress abrasion. Besides, Z120Mn12 steel plates won't be crushed when in application and are easy to be cutted, welded and bended when taking mechanical machining works.
Application:
Z120Mn12 steel plates are widely used in liners of ball mill, excavator dipper teeth, dental plates of crusher machine, safe case, bullet- proof car, etc. Normally Ma13 steel plates are popular in the applications with easy structure like liner plates, teeth plates, broken walls, rolling ace tabular wall, roller shell, form relieved teeth, etc.
Technical Details:
Heat Treatment: Normalized, Quenched, Tempered, HIC, Impact Test,..( Optional if not provided in rules)
Chemical Composition( %):
Grade/ Material

Element

Composition( Max-A, Min-I)

Z120Mn12

C

A:0.90-1.20

Mn

A:11-14

Si

A: 0.30-0.80

P

A:0.035

S

A:0.030
Mechanical Properties( Mpa)
Grade/ Material

Tensile Test

MPa

Z120Mn12

Tensile Strength

I:800

Yield Strength

I:--

Elongation

I:40%

Impact Test( if any)

0℃

HB

I:300
TJC Steel( owned by TJC Iron&Steel (Group) Co., Limited) is the most competitive manufacture and supplier of Z120Mn12 in China. For more details, please contact us freely.
Click Here to See PDF Details for GB/T 711 20F Carbon Structural Steel Plate