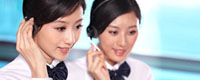 Tel: +86-371-86107816
Fax: +86-371-63797816
E-mail: info@tjcsteel.com
Add: Fortune Plaza, Zhengzhou, Henan, China
Skype: tjccarl



Product name : LR Grade FH36 Shipbuilding Steel Plate

Item : LR FH36
Details:
TJC Steel can supply LR Grade FH36 shipbuilding steel plate/ marine steel plate, mainly used in construction for ships.
Production Size: Thickness: 4mm- 200mm; Width: 1000mm- 4000mm; Length: 4000mm- 12000mm.
Production ability:10000 Tons Per Month.
Production Way: Hot Rolled
Techanical Details:
Heat Treatment: Normalized, Quenched, Tempered, Impact Test,..( Optional if not provided in rules)
Chemical Composition( %):
Grade/ Material

Element

Composition( Max-A, Min-I)

LR Grade FH36/ LR FH36

C

0.16

Mn

0.90- 1.60

Si

0.10- 0.50

P

0.025

S

0.025
Mechanical Properties( Mpa)
Grade/ Material

Tensile Test

Ksi/MPa

LR Grade FH36/ LR FH36

Tensile Strength

71-90/ 490-620

Yield Strength

51/ 355

Elongation

I: 19%

Impact Test( if any)

-60℃
TJC Steel( owned by TJC Iron&Steel (Group) Co., Limited) is the most competitive manufacture and supplier of LR Grade FH36 Shipbuilding Steel Plate in China. For more details, please contact us freely.
Click Here to See PDF Details for LR Grade FH36 Shipbuilding Steel Plate