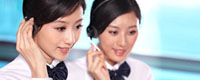 Tel: +86-371-86107816
Fax: +86-371-63797816
E-mail: [email protected]
Add: Fortune Plaza, Zhengzhou, Henan, China
Skype: tjccarl



Product name : A572Gr50 Steel Plate

Item : A572 Grade 50/ A572 Gr50
Details:
A572Gr50 Steel Plate is one kind of high strength low alloy 'Nb-V' structural steel plate with high strength, which is widely used in engineering structures, such as construction steel structure, construction machinery, mining machinery, heavy trucks, bridges, pressure vessels, etc., especially for construction and engineering machinery parts that requiring good weldability and toughness for materials.Besides, A572Gr50 can be also used in riveted, bolted or welded structures of bridges, buildings and ships, comparing with other grades of A572Gr42, A572Gr55, A572Gr60, A572Gr65 in ASTM A572, A572Gr50 is the most popular grade used in kinds of applications.
Available Production Size: Thickness: 4-450mm; Width: 1000-4200mm; Length: 4000- 12000mm.
Chemical Composition for A572Gr50 Steel Plate(%):
C: 0.23(max)
Mn: 1.35(max)
Si: 0.40(max)
P: 0.030(max)
S: 0.030(max)
Mechanical Properties for A572Gr50 Steel Plate:
Tensile Strength: 450Mpa(min)
Yield Strength: 345Mpa(min)
Elongation(%): 18%(min)
Impact Test Tem(℃): As per Purchaser's Request
Supplier: TJC STEEL.
MTC for A572Gr50 Steel Plates will be comply with EN10204 3.1, or EN10204 3.2 approved by SGS, TUV, ABS, VL, LR, KR, RINA, NK, BV, etc.
Need more helps, pls contact usd by [email protected].